Sending New Year greetings to Lao students, Ms. Ly Thi Thuy Duong, Director of Advanced Education Programs at TUAF emphasized, the Advanced Education Program organized this ceremony to contribute to the cohesion sustainability between Vietnam and Laos as well as want international students to be able to understand each other better through the culture of each country.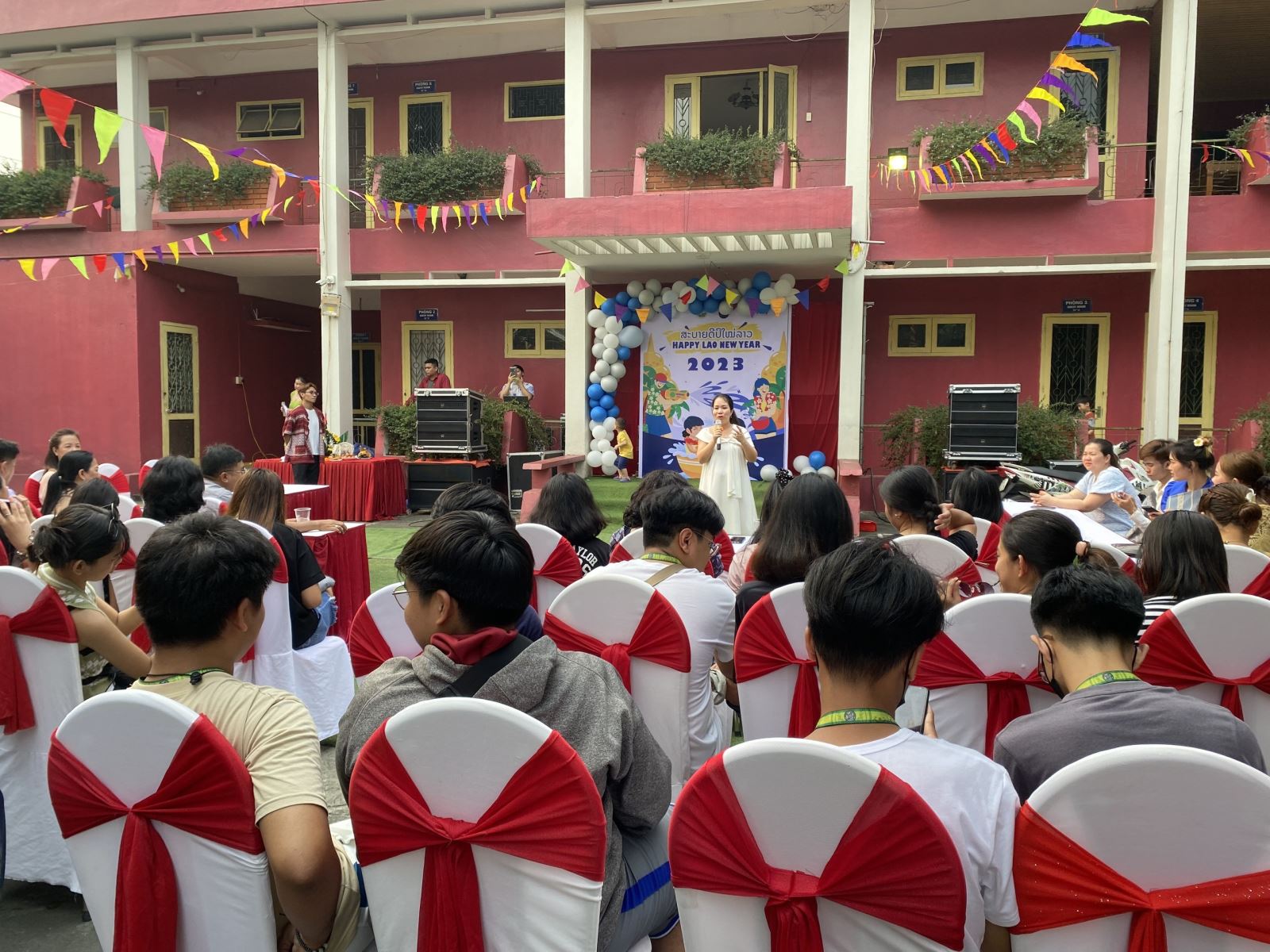 The program has "fully recreated" the traditional solemn ceremonies of Laos. Beginning with the ceremony of peace - praying and thread - tying, a unique cultural feature of the Lao people, a large calyx is placed in the center of the stage and small threads are attached to the branches of the calyx. Everyone sat around the calyx to pray for good luck, then tied the thread on their friend's wrists and give best wishes to each other.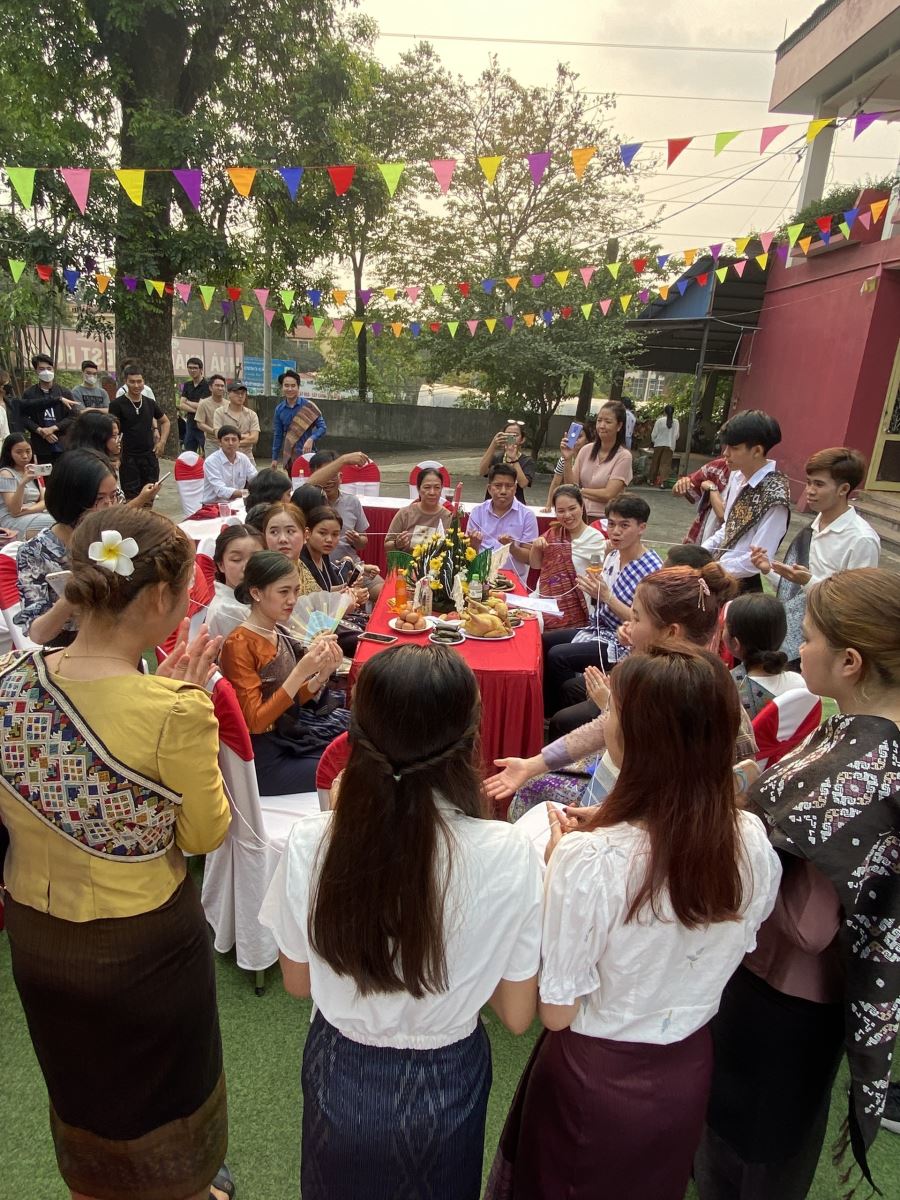 The next ceremony is pouring water into the hands of the teachers and elders presenting at the ceremony. The students lined up neatly, taking turns to pour water on the teacher's hand and asked for blessing.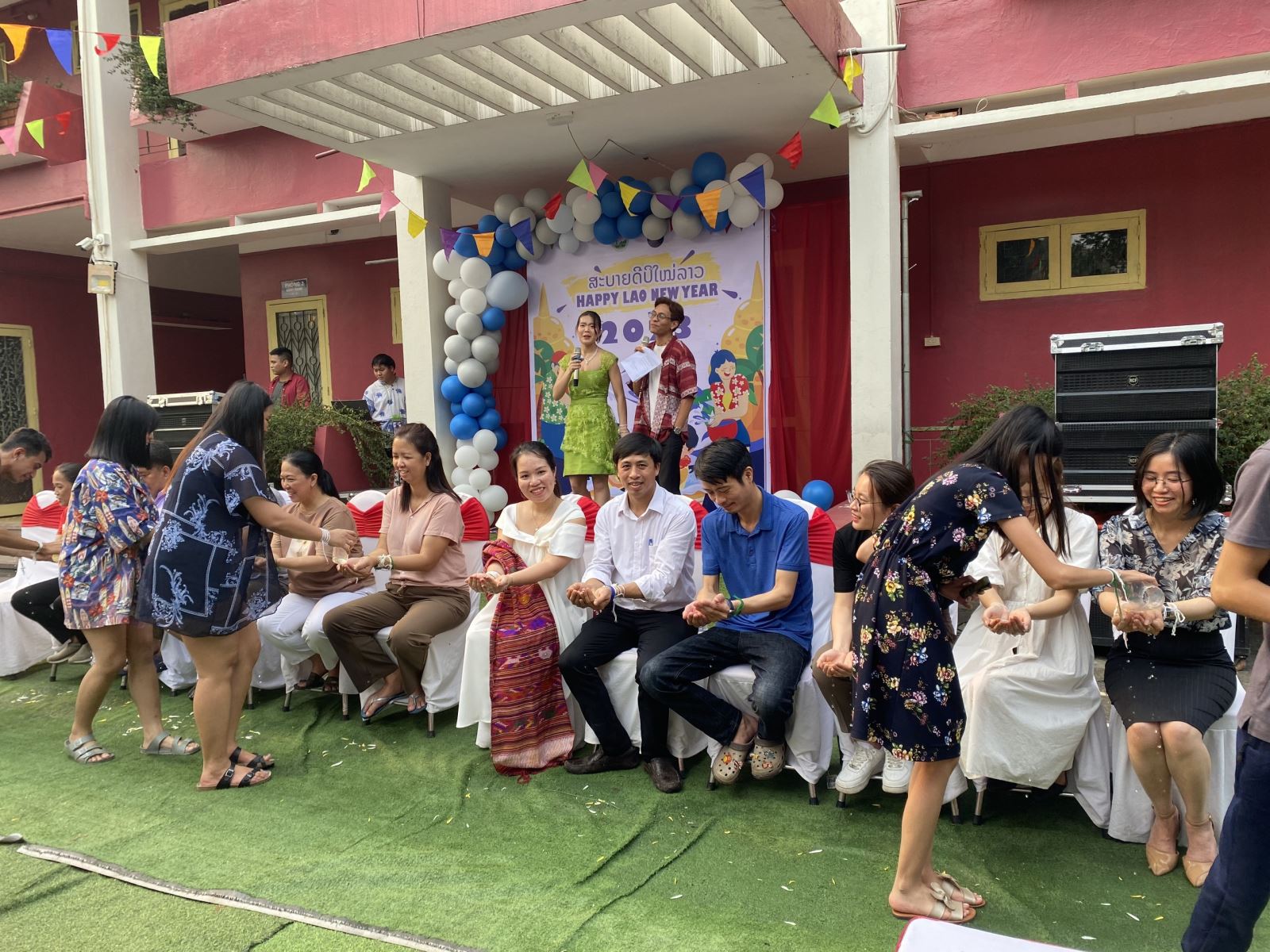 The most exciting part of the event is the water - splashing festival. According to Lao people's conception, only water can bring vitality and wash away all sorrows and diseases. Lao people also think that during the New Year, whoever gets wet a lot will have a lot of luck. Last night, no matter how strange or familiar, everyone showed their appreciation by splashing water on each other to celebrate the new year. All the students and guests had an extremely fun and memorable time.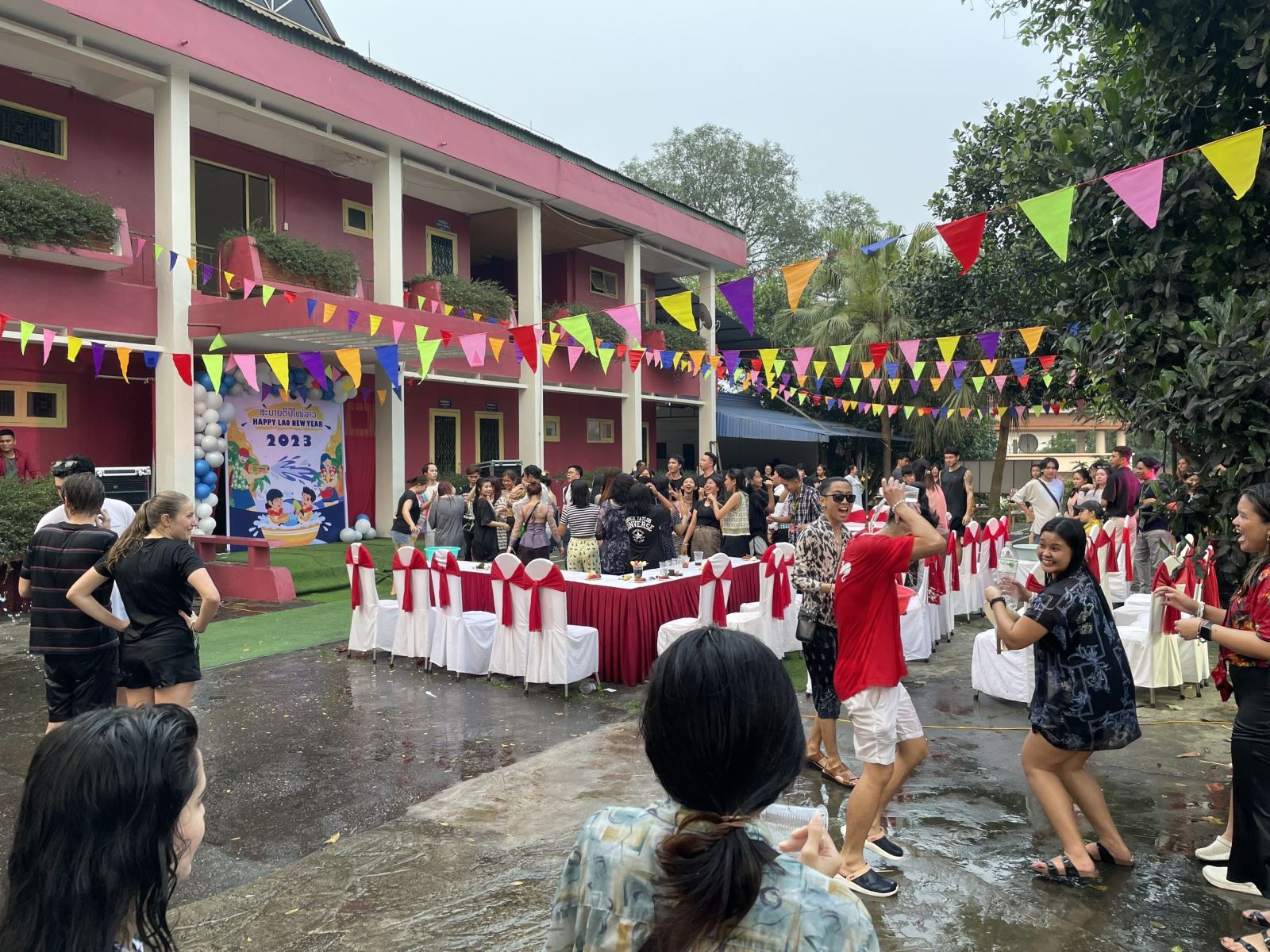 Source: Advanced Education Program