On March 28, 2022, Thai Nguyen University of Agriculture and Forestry held a meeting with representatives of CIFOR-ICRAF and Bread for the World Organization. Attending the meeting, there were Mr. Nguyen Quang Tan, chief representative of Vietnam CIFOR-ICRAF, Ms. Pham Thi Phuong Lan, Deputy Director of Bread for the World - Regional Office for Vietnam and Laos. For Thai Nguyen University of Agriculture and Forestry, there were Assoc. Prof. Dr. Nguyen Hung Quang, Rector, Dr. Duong Van Thao, Head of Science, Technology and International Cooperation Department, Assoc. Prof. Dr. Tran Thi Thu Ha, Director of the Institute of Forestry and Sustainable Development and Dean of the Faculty of Forestry and some leaders of the Faculty of Forestry.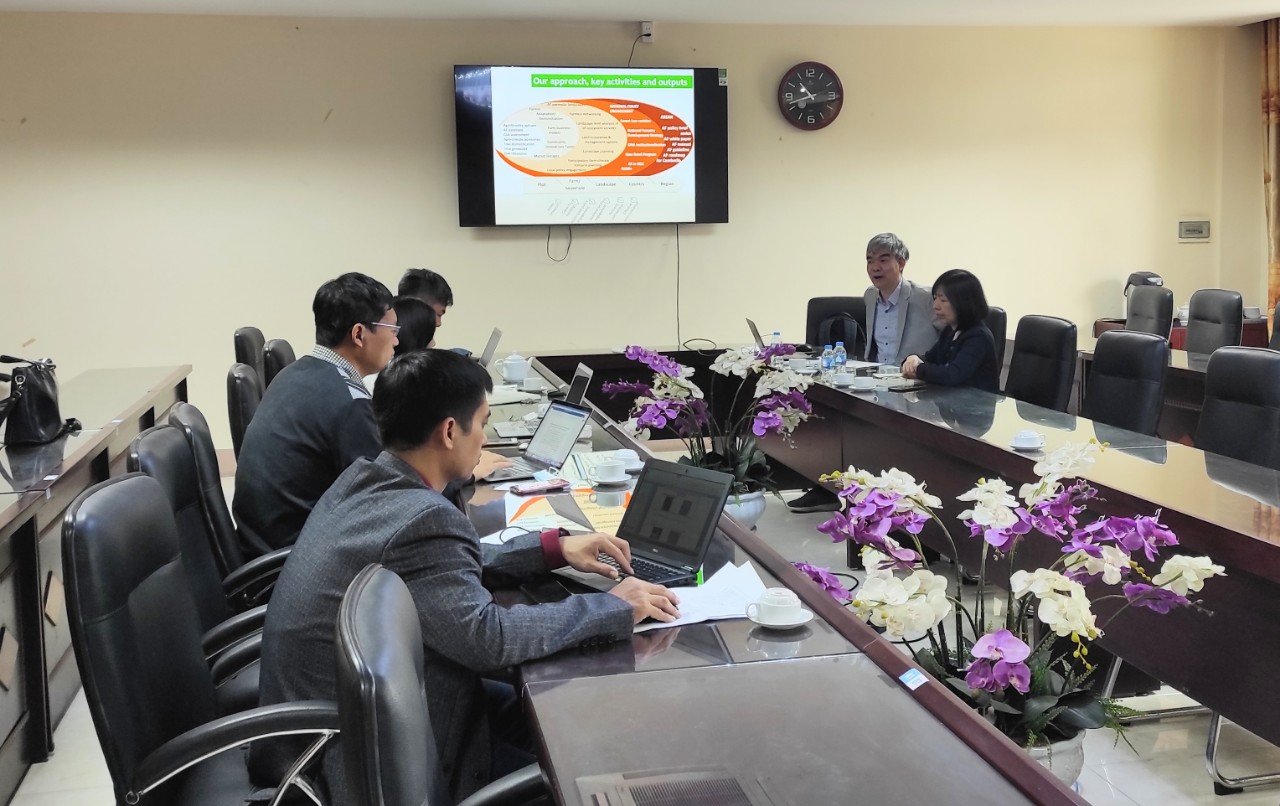 (The representatives are giving opinions in the meeting)
The meeting discussed the development of a project proposal to establish and operate a learning center on climate change mitigation and adaptation for Vietnam, Laos and Cambodia. During the working process, the delegation had conducted a field survey on the campus of the University to find out a suitable area to build the Center. At the end of the meeting, the participants agreed on the project proposal development plan. If approved by the donor, the project will start implementation from January 2023 to support vulnerable communities and contribute to fulfill Vietnam's commitment to reach its net zero carbon emissions target by 2050 at the 26th Conference of the Parties to the United Nations Framework Convention on Climate Change.