On 08 April 2022 morning, after four 4 days of carrying out the AUN QA Programme assessment, which took place from April 04, 2022 to April 08, 2022, a closing event took place online through the Zoom Meeting Application and offline from Thai Nguyen University.
Also attending the closing ceremony were the Rectors, Institutional Leaders, Faculty and Postgraduate Leaders, the AUN who attended were AUN-QA Council Members, Chief Assessors, AUN Executive Directors and Assessors.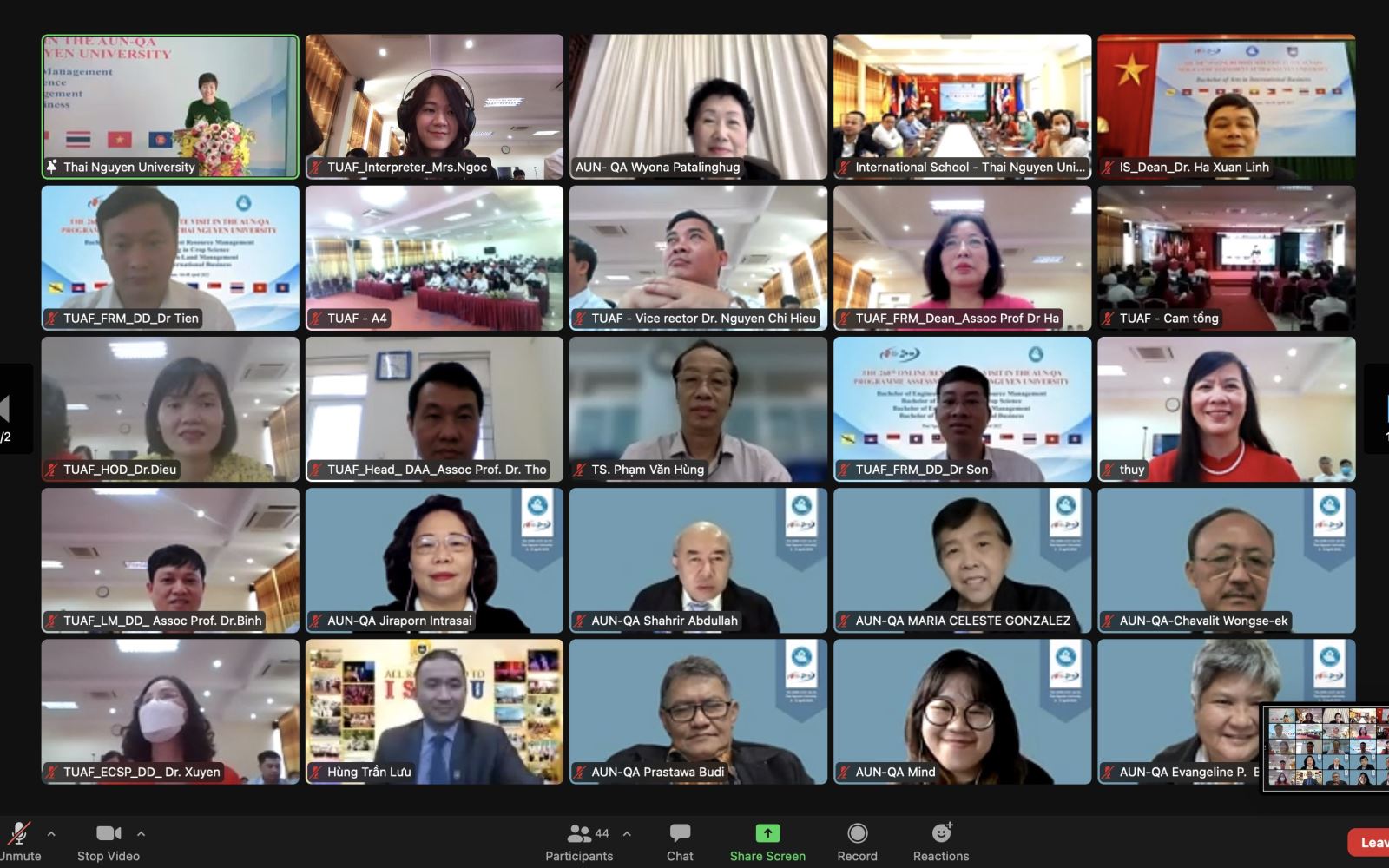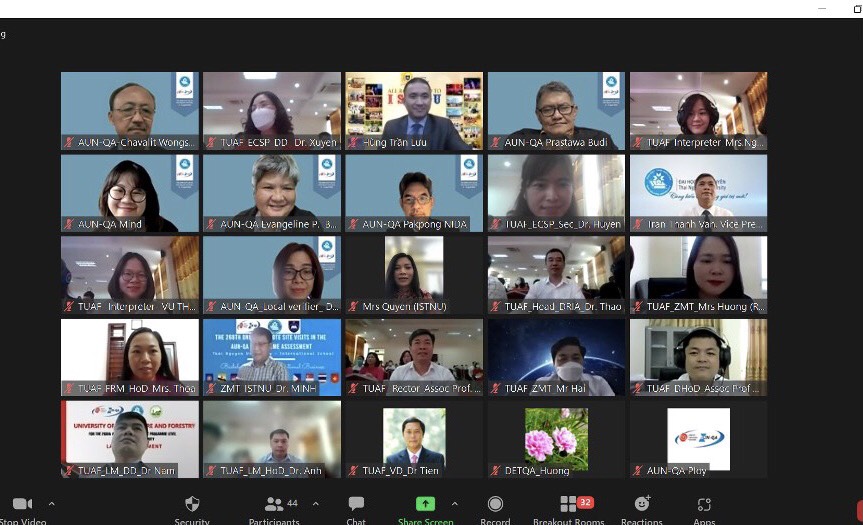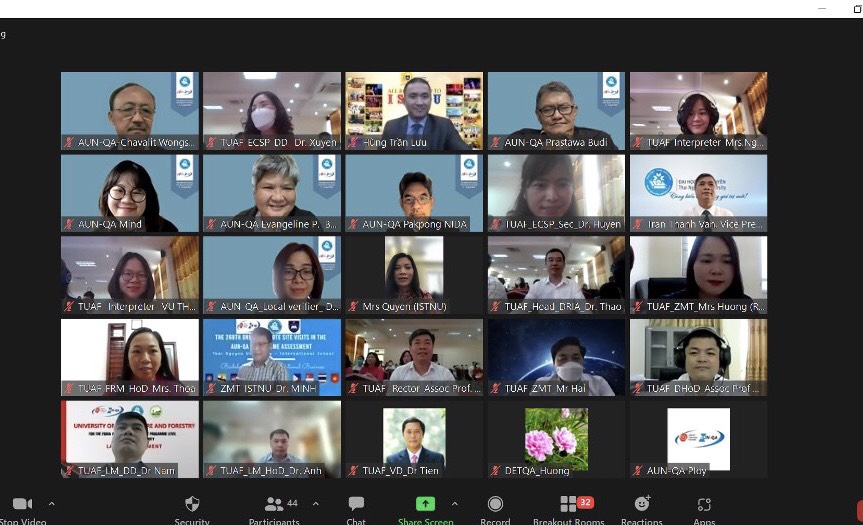 (Delegates attended the closing ceremony online)
At the closing ceremony, the AUN-QA assessors reported on the preliminary assessment results for the training program of Forest Resource Management, Land Management and Crop Science. In which, experts highly appreciate the structure of the training program with continuous improvement and connection with the output standards; The school's lecturers are well-trained and there are many foreign-trained lecturers; Classrooms are designed to meet different teaching forms; Laboratory system to meet the requirements of teaching and scientific research; The information technology infrastructure operates stably and responds well to the conditions of online teaching because of COVID 19.
In addition, the assessors of AUN-QA also pointed out a several things that need to be improved in the coming time for further improve the quality of training and international integration. Assessments and suggestions from experts of AUN-QA hope to contribute to help the University and its assessed training programs deploy better teaching and learning activities, meeting the vision and mission that have been established.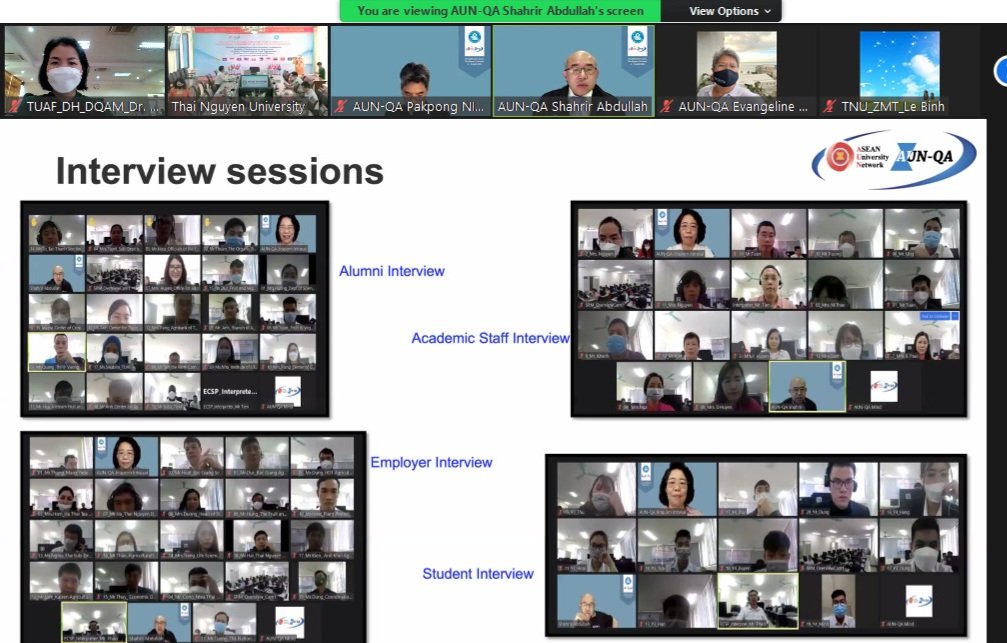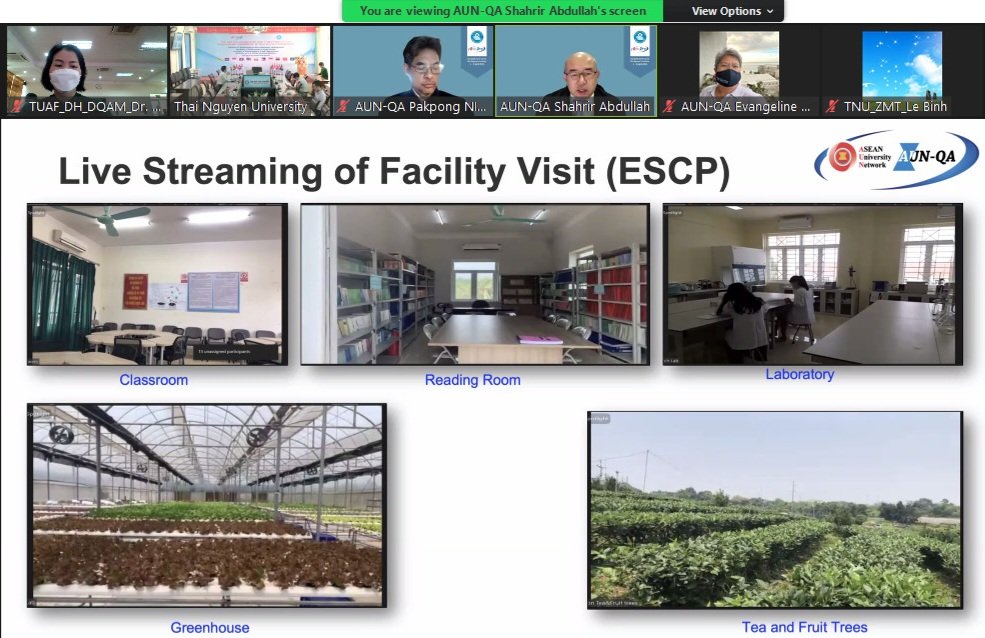 In closing remarks, Assoc. Dr. Tran Thanh Van sent sincere thanks to AUN-QA assessors, AUN-QA council members, and the secretariat for their effort during this time to conduct the online assessment. Assessors' comments and recommendations are useful, faculties and programs to be fully aware of the strengths and weaknesses to develop actions plans for continuous quality improvement.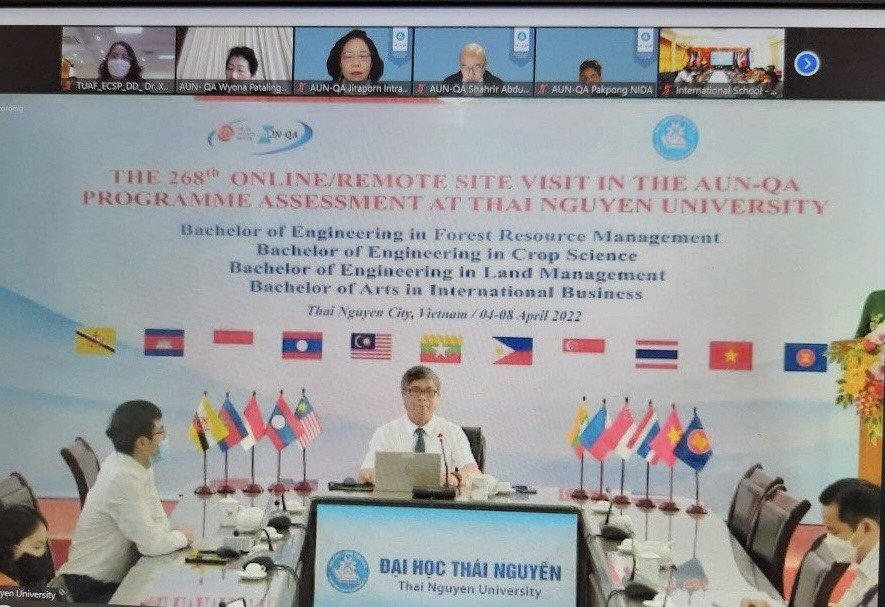 (Assoc. Dr. Tran Thanh Van gave speech at the closing ceremony.)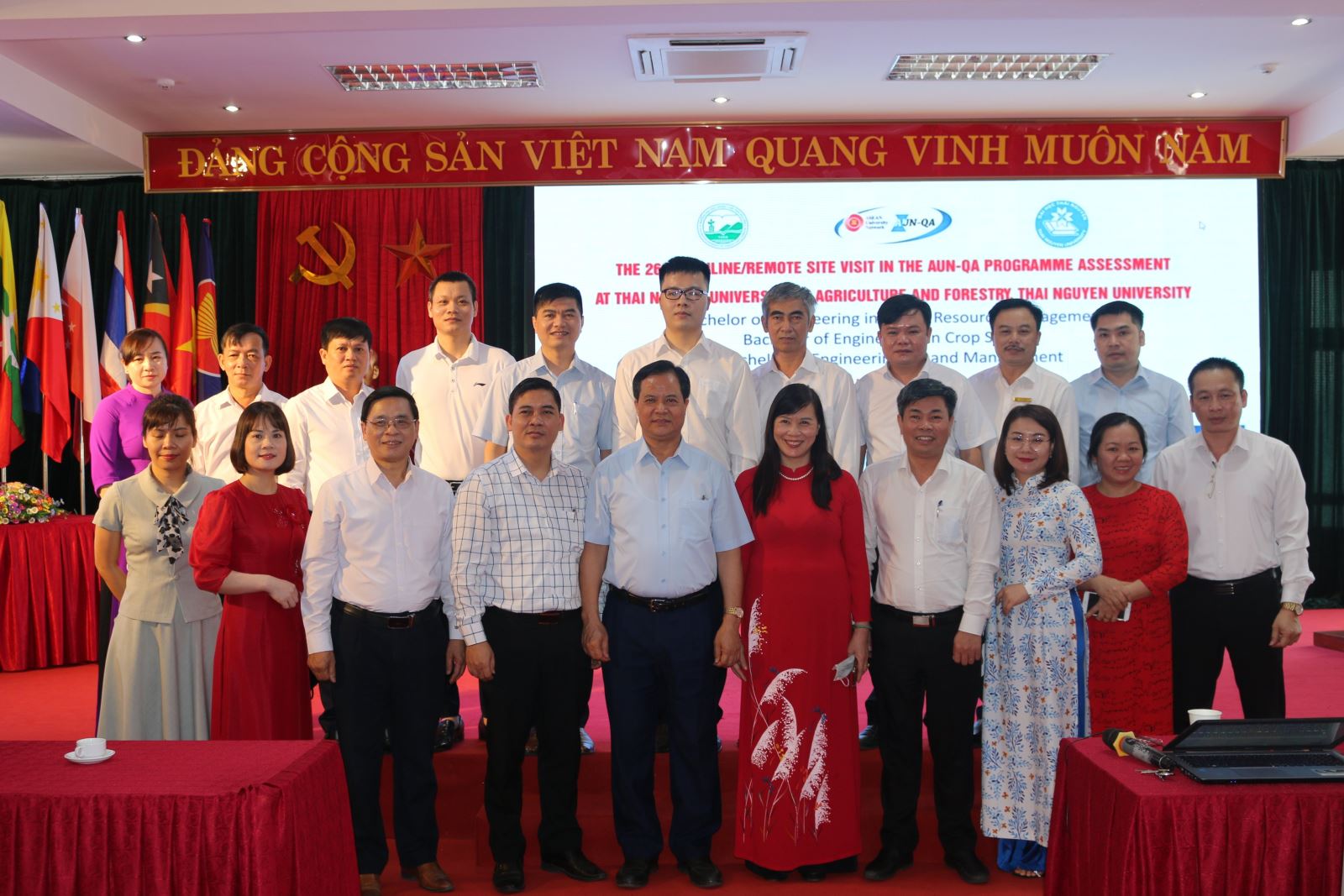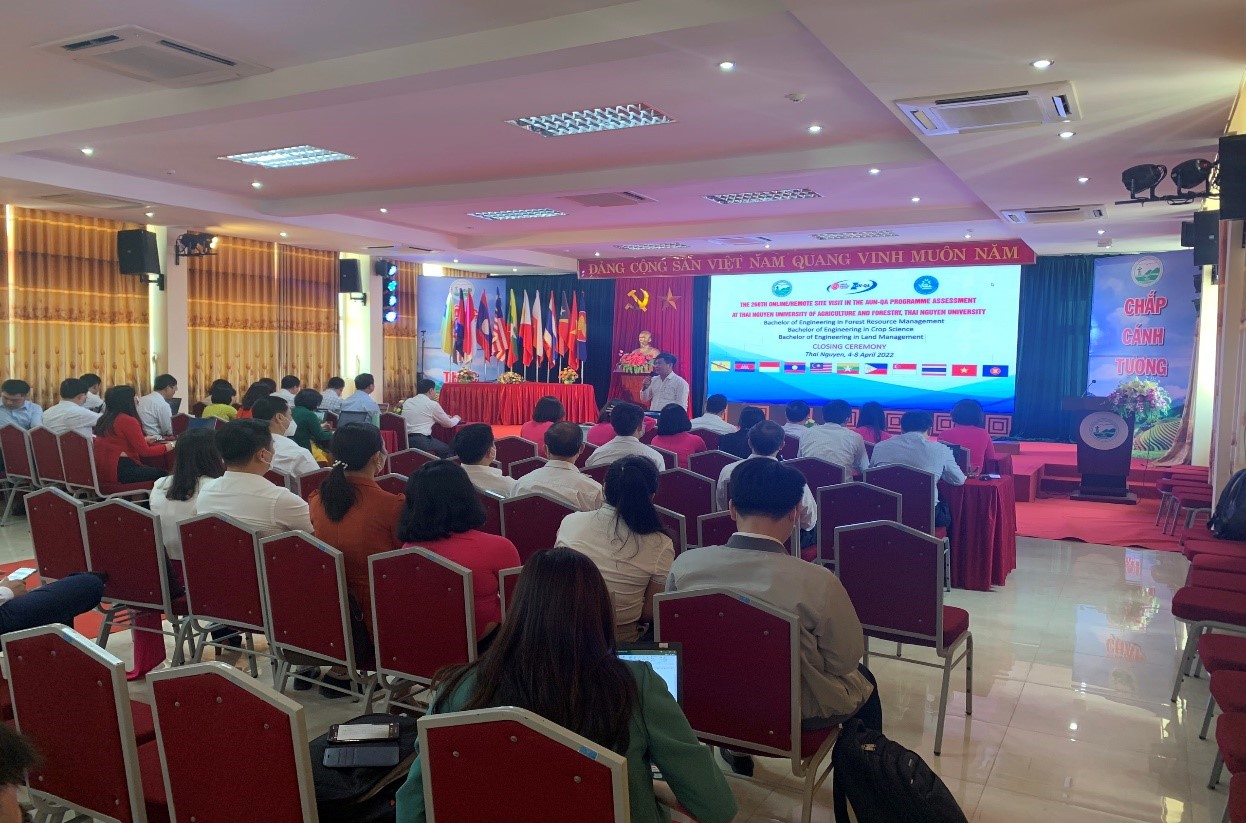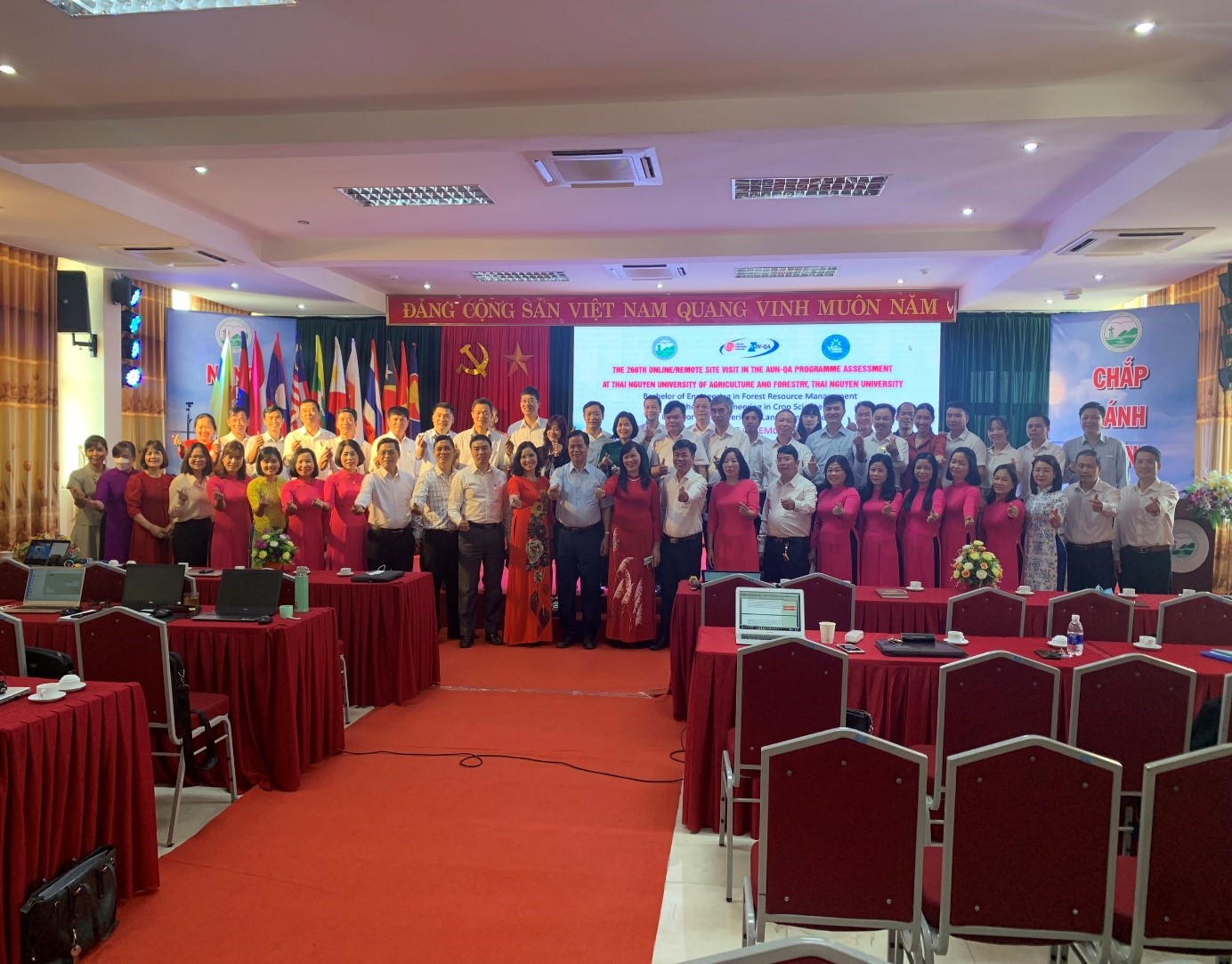 (Some more pictures at the closing ceremony).