The seminar was held by platform MS team with the presence of University chancellor Prof. Dr. Nguyen The Hung, representatives from rector board along with all of Deans, vice deans, department chairs, academic area heads in Thai Nguyen University of Agriculture and Forestry.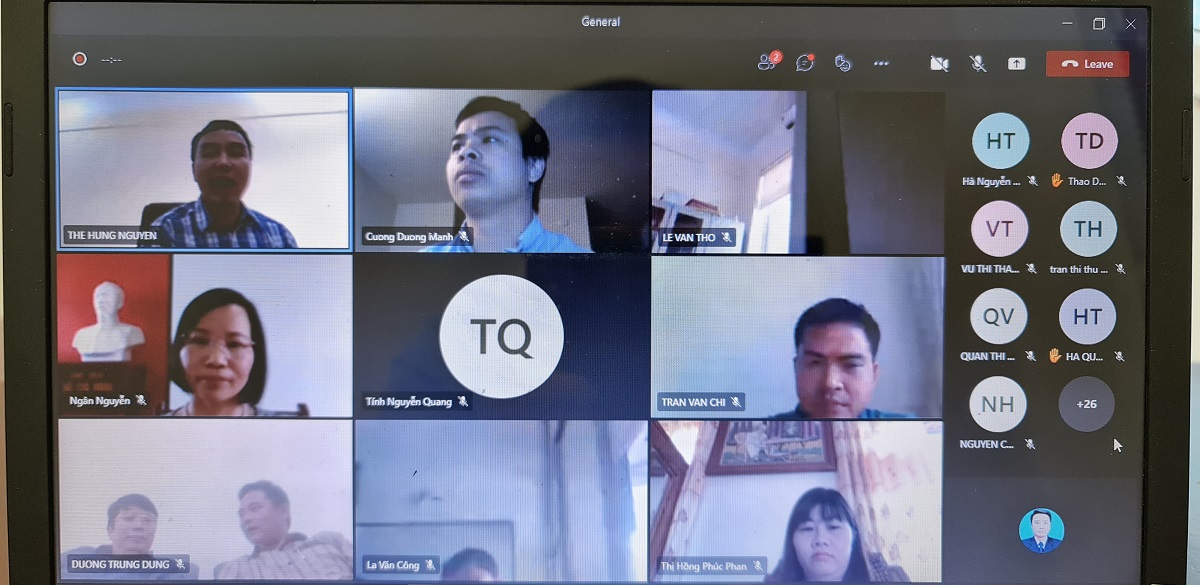 Prof. Dr. Nguyen The Hung, University chancellor significantly indicated that Academic Department Chairs or Academic Area Heads are essential and significant members of the University leadership. They represent their faculty colleagues to the administration and the administration to their faculty.
His idea was approved by all of the attendants and made recommendations that in performing all these duties, the chair/head is expected to seek the advice of faculty colleagues in a systematic way, and to provide for the conduct of unit affairs in an orderly fashion through departmental/unit meetings and the appointment of appropriate committees. The chair/head is expected to seek student advice on matters of concern to students enrolled in the unit's programs.
University leaders highly appreciated and absorbed the comments of participants to incorporate into the school's action plan for the school year 2021-2022.