Opening Ceremony of Intensive Learning Period on Forest-based Bio-economy hosted by TUAF from 1 – 18 June 2021.
On May 31, Thai Nguyen University of Agriculture and Forestry has collaborated with European Vietnamese Higher Network to organize an opening ceremony of a summer course on "sustainable forest and Bio-economy" hosted by TUAF from 1-18 June 2021.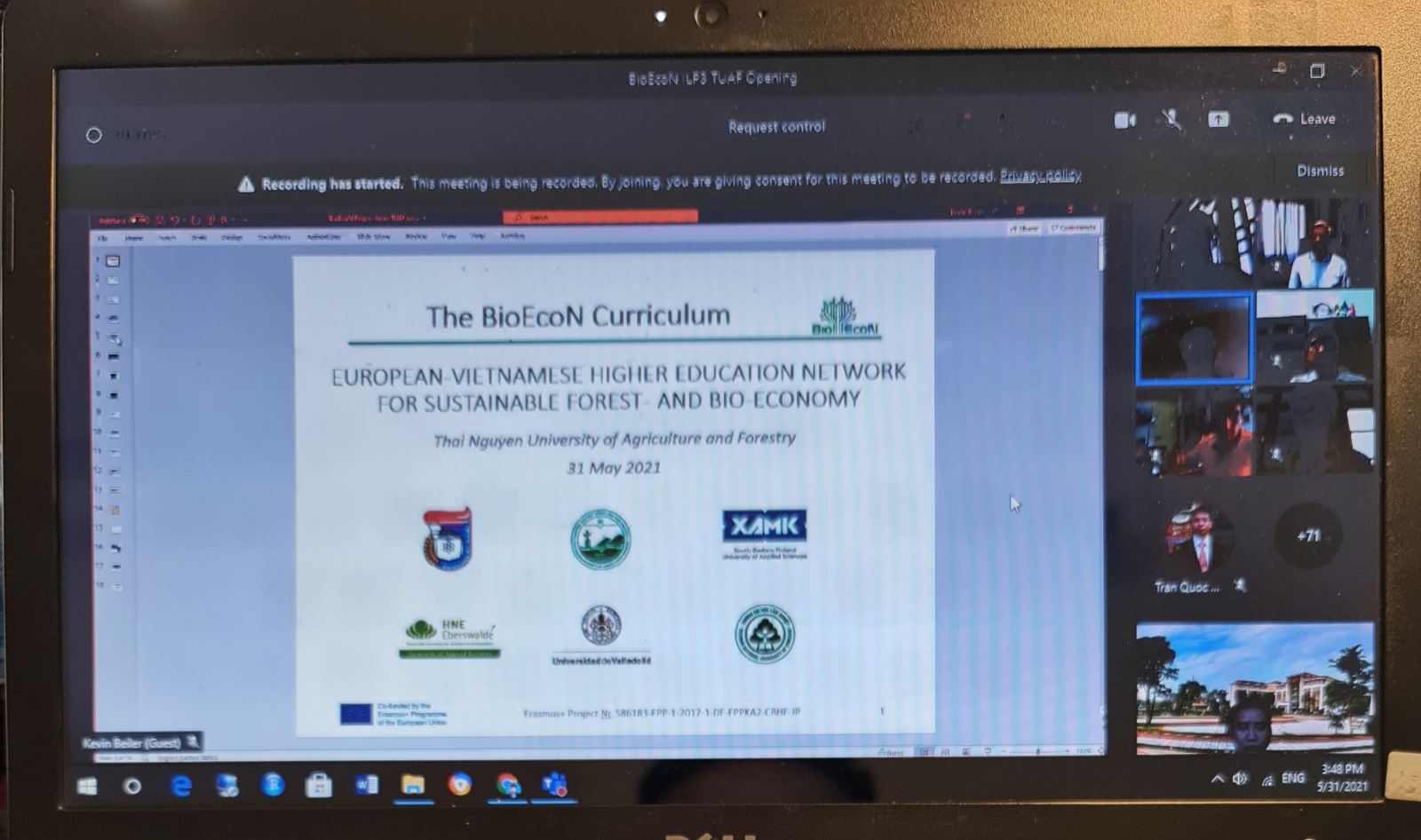 The ceremony was held online platform MS team with the presence of University chancellor Prof. Dr. Nguyen The Hung, and Dr. Kevin Beiler (Project Coordinator) along with more than 70 professors and students from three Vietnamese Universities including VNU-University of Science (Vietnam), Vietnam National University of Forestry (Vietnam), Thai Nguyen University of Agriculture and Forestry (Vietnam), and three Universities from Europe are University of Valladolid (Spain), South-Eastern Finland University of Applied Sciences (Finland), Eberswalde University for Sustainable Development (Germany).
The content of BioEcoN Summer Schools equips students with knowledge and skills required to help mold and navigate in the rapidly developing field of sustainable forest-based bio-economy, particularly in SE Asia and Europe. They provide a platform to discuss this topic in a highly interdisciplinary and inspiring atmosphere among many international scholars and lecturers. Participants will learn new methods, tools and technologies from various disciplines.