ASEAN Studies Center Universitas Gadjah Mada is pleased to announce that the application for the ASEAN Youth Initiative Empowerment Program (AYIEP) 2021 is now open! It will be held under the theme of "Fostering Youth's Initiative in ASEAN Development" which carries the spirit of ASEAN unity and integrity. It offers a series of activities and focused on the youth and community to affirm the ASEAN Identity.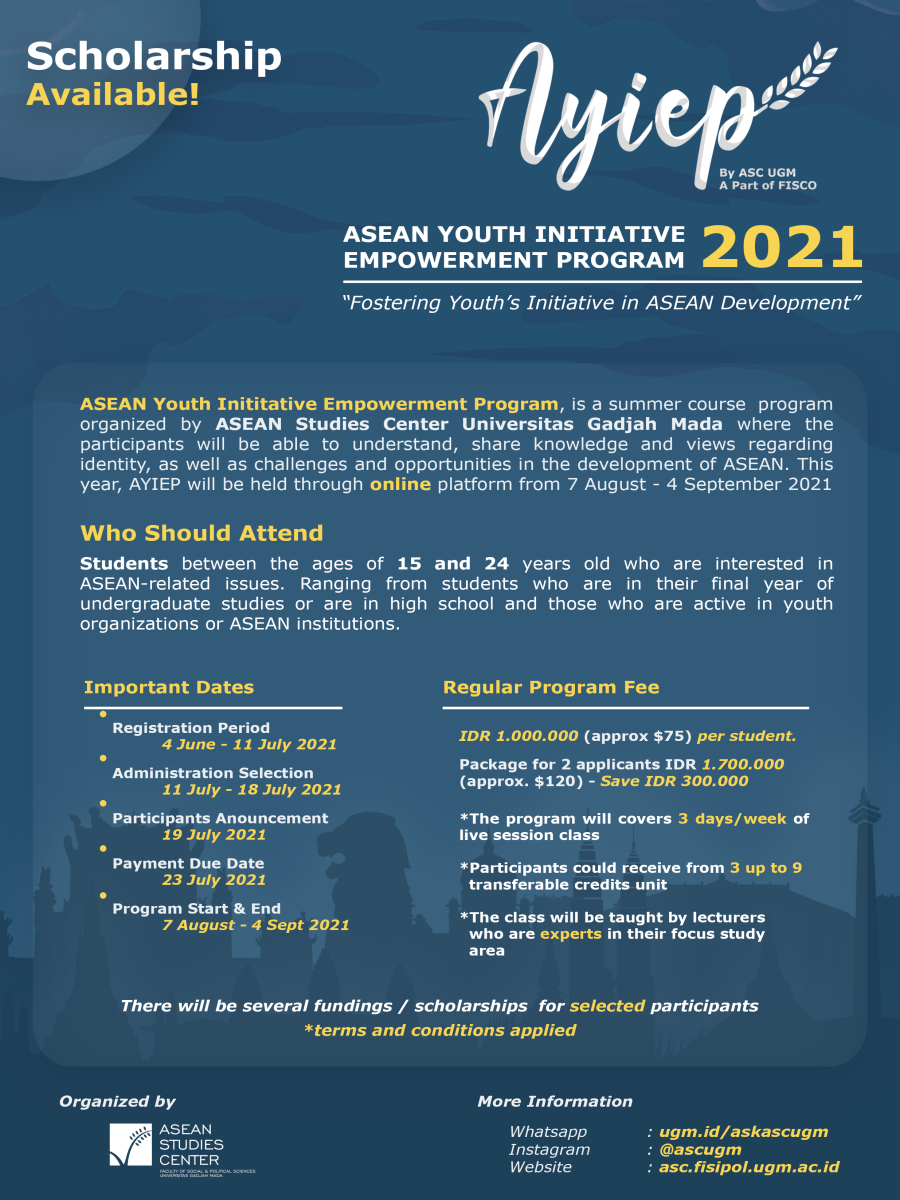 This year, for the very first time AYIEP will be held through an online platform. However, we offer the same vibes and atmosphere as the previous program through virtual tours and visitations, and many more! The program will be held from 7 August - 4 September 2021.
Here are some benefits that you will get by joining this program:
✅Earn study credits (equivalent to 3 credits).
✅Experience studying online at Universitas Gadjah Mada.
✅Expand your knowledge and understanding of current issues in Southeast Asia and ASEAN dynamics.
✅Create your international network and meet peers from all over the world.
✅Engage with leading lecturers, influential figures, and experts in fields related to ASEAN.